Some decades ago, steam irons were not available for purchase. Dry irons were used by everyone in pressing their clothes. However, as technology evolved, steam irons started to grow in popularity due to how effective they were in removing wrinkles from clothes when compared to dry irons. But the latter still has a place in contemporary homes. As a matter of fact, dry irons could be resurging in demand with various steam iron complaints. Let's see the variation between steam and dry irons.
The Differences – Steam vs Dry Iron
1. Water Tank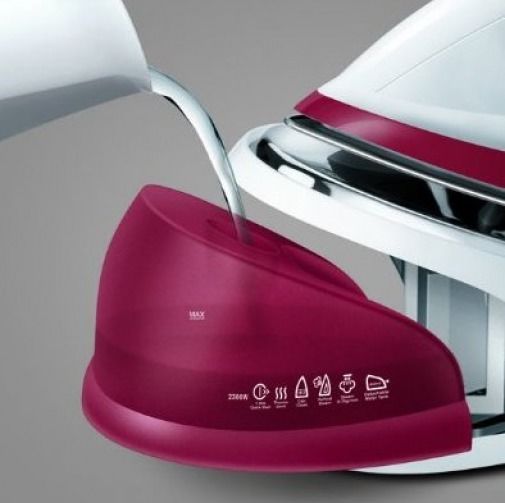 Obviously, dry irons do not utilize a water tank in their build. Having no need to fill water, it means that there are no spits and leaks that can stain your garments. However, in contrast. Steam irons have a few complaints regarding water tank leakage which ends up soaking your ironing board. Most times, they let out colored water on your clothes while ironing. Hence, to avoid these issues, dry irons are usually preferred when it comes to water tanks.
Steam Holes and Steam Output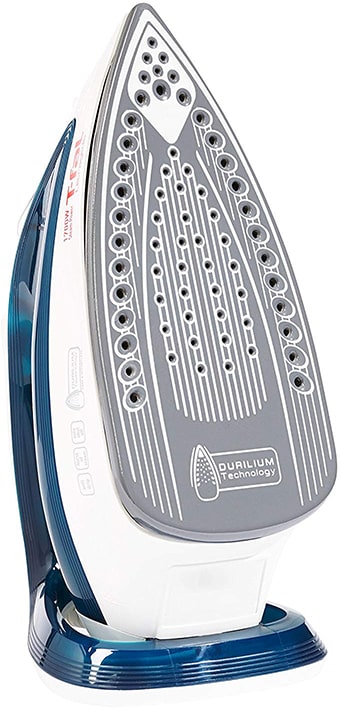 When using steam irons such as F67E Black+Decker, Panasonic NI-W810CS or the Sunbeam Hot-2-Trot, steam is let out through its steam holes which are on the iron's soleplate to help iron out creases and wrinkles on your garments. The high-end steam irons such as CHI 13101, IR40V Black and Decker, Rowenta DG8520, Rowenta DW5080 are popular for their effective output of steam which is generated through numerous steam holes.
However, when dealing with dry irons steam won't be in consideration. This means that asides from the absence of a water tank, a dry iron will have a soleplate void of steam holes. Its soleplate will be completely flat which may be the best choice for individuals who are into craft works, sewing, and other art. Also, they are better for carrying out heat transfer on dresses and a variety of other items.
Spray Mist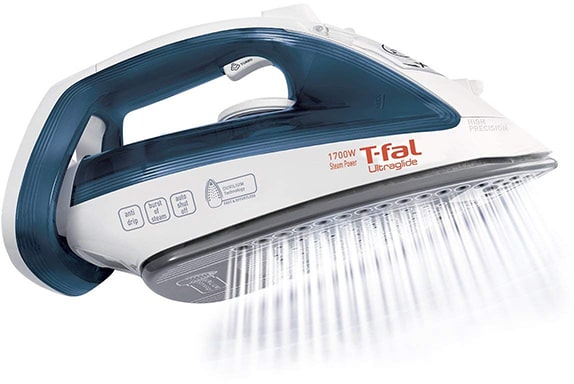 Since dry irons do not possess a water tank, they are good not a spray mist feature. A lot of the top range steam irons such as D2030 Black and Decker, GCSBSP-201-FFP Sunbeam Master, Rowenta DW8080 utilize a button that can be pushed to let out light sprays of water on the clothes when the need arises. This button is very convenient and just at your thumbs reach while you grab the handle during ironing. However, for a dry iron, you will have to make use of a spray bottle which may be very tedious.
Complexity
Dry irons such as the Classic WASING and the CP43001 Continental Electric are as basic as it gets. There is absolutely nothing complex with then, as they use just a knob or dial for heat settings control. But, steam irons, can possess more whistles and bells in their design. It could utilize a steam trigger, spray key, steam lever and LED display. Hence you would need to configure the settings for varying garment types.
Turning a Steam Iron to a Dry Iron
Yes, a steam iron can be used as a dry iron. All that is needed to be done is the disabling of the steam feature with an empty water tank. This might need to be done because some fabrics are not compatible to be pressed using the steam feature. For example, satin and silk should be pressing using a dry iron.
So, why purchase a dry iron when you can carry out the function of both with a steam iron? Well, this is dependent on what the iron is needs for. Some of your projects may be done best using a completely flat soleplate without steam holes. Heat transfer is one such instance. Asides from this, if you are content with wetting your clothes with a spray bottle, you may rather choose to go for a dry iron.
Which Iron is Best? Steam or Dry
The steam or dry iron debate is very easy to resolve. If you aren't concerned about a soleplate with steam holes, go for the steam iron. Why? Because it can always be utilized as a dry iron when the need arises. However, if you purchase a dry iron, you won't be able to use it as a steam iron when certain garments require it.
Furthermore, steam irons have a variety of models for you to pick from. Dry irons, on the other hand, are quite limited in options. However, the challenges of steam irons have greater risks to your garments such as spits and leaks.
Conclusion
In conclusion, the best iron to opt for is dependent on your need per time. If you will not need the steam feature, then you can simply just go for a dry iron and it will best suit your needs. But if you need to press garments with deep wrinkles and creases then a steam it iron would be your best pick.
Highly recommend to read: