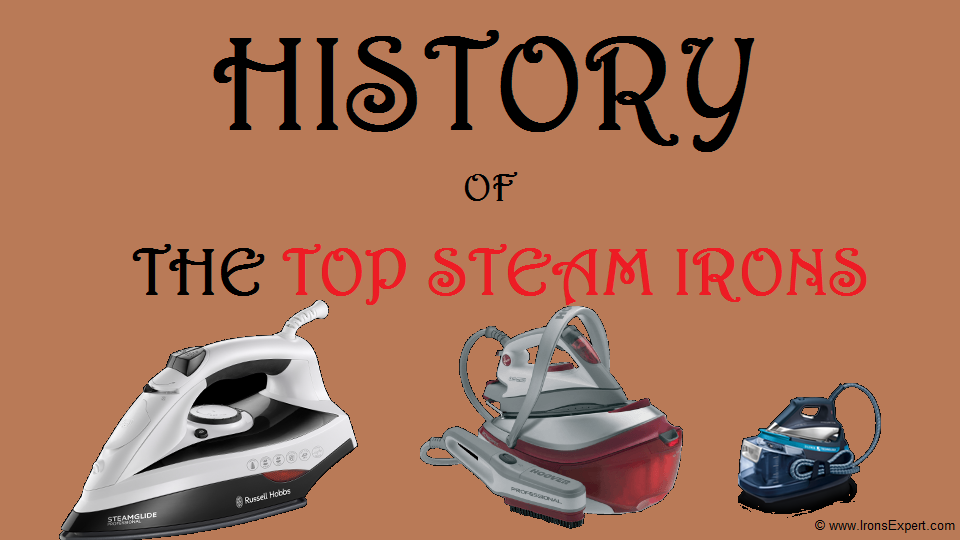 Electric irons go way back to the 1820's and were originally invented by Henry Seeley before the first steam irons were introduced to the world. Thomas Sears was the first person to create steam irons, and it was first commercially used by Eldec, a New York drying, and cleaning company. However, the steam iron did not become a success until the 1940's, and 1950's where it gained most of its popularity.
Over the decades the steam iron has grown in its popularity, and use and different companies have come up with various models and types of steam irons. Over the years, different brands of steam irons have been produced and manufactured to suit consumers needs and tastes. Each year from 2012 through to 2016 has had different steam irons and different reviews for each of them.
Quickly Jump to:
Steam Iron of 2016
Steam Iron of 2015
Steam Iron of 2014
Steam Iron of 2013
Steam Iron of 2012
We will give a detailed review of some of the most popular steam irons over the years to guide you on which ones are suitable for your use and taste according to their ease of use, functionality, and safety features.
Steam Iron Reviews 2016
1. Rowenta DW5080 Focus Steam Iron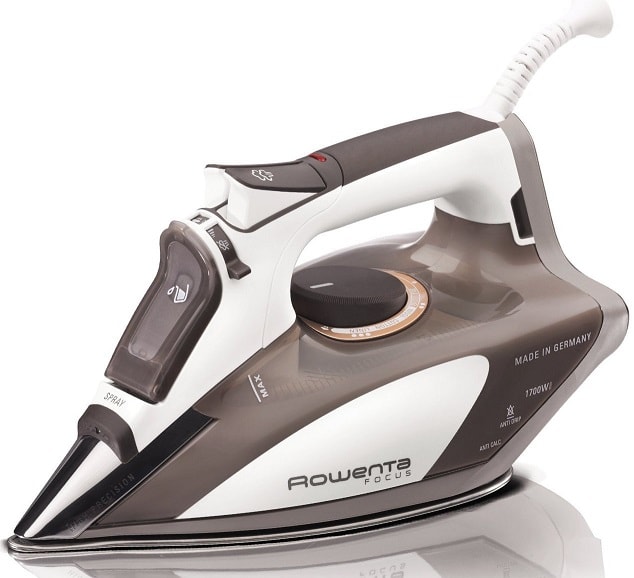 This German made steam iron is popular for it's the precision tip for hard to reach areas. It is known to work on tough creases, and its can hold at least 10-ounces of water in its tank and has a level indicator to help to know when the water needs refilling. Its 400-hole feature makes it easy for steam distribution when ironing. Read our review for more info.
2. Philips Perfect Care GC7035 Steam Generator Iron
This eco-friendly iron has a capacity of 1.7l of a water tank, and it is known to have the right combination of steam and temperature for any fabric. You can also safely leave the soleplate on an ironing board without fear of it burning.
3. Black and Decker D2030 Digital Advantage Steam Iron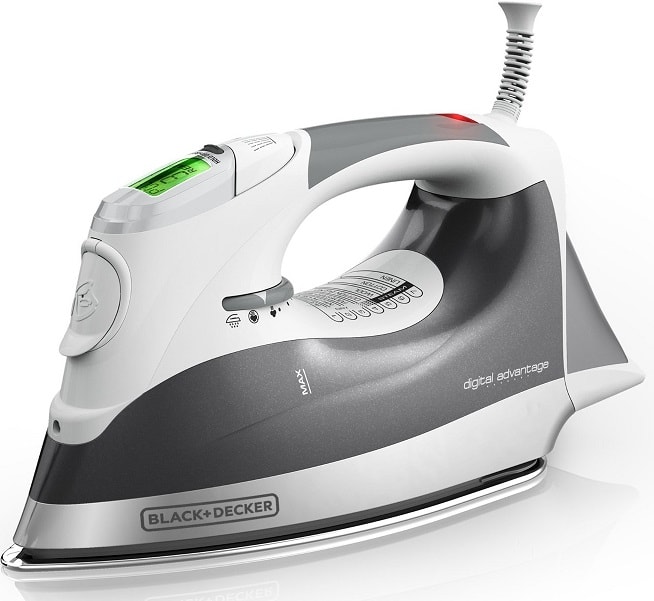 This relatively budget-friendly steam iron is accessible and is ideal for use in both wool or synthetic clothing. It is also very easy to use. It also has an auto clean system. Read our review for more info.
Steam Iron Reviews 2015
1. Russell Hobbs Steam glide Pro 21370
This iron heats up quickly and has plenty of steam. It has a ceramic soleplate that makes it easy to use when ironing clothes.
2. T-Fal FV4495 UltraGlide Steam Iron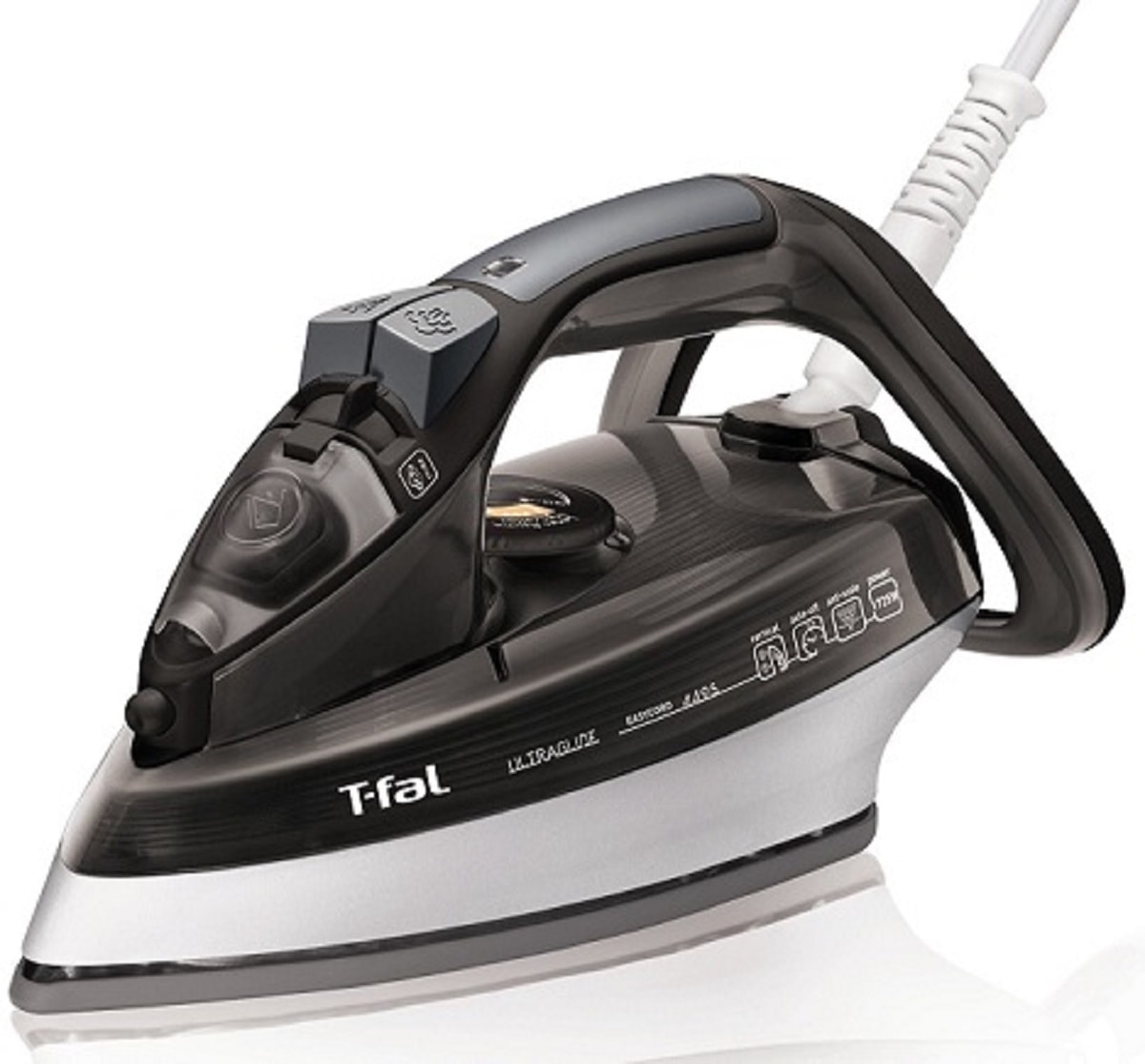 This iron has a ceramic soleplate that makes it non-stick and scratch resistant making it easy to iron garments. It also has an auto shut off when left unused which makes this safety feature popular in this brand of steam iron. Read our review for more info.
3. Panasonic NI-W950A Steam Iron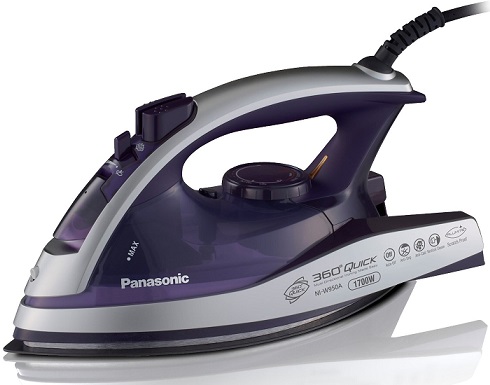 This steam iron has a dual-tipped curved soleplate for ease of ironing. It has an anodized aluminum sole plate making it scratch free, and it also has the auto shut-off feature as well.
Steam Iron Reviews 2014
1. Hoover Iron Speed SRD 4110
It's the main feature is the multi-steam technology that makes ironing easy. It glides smoothly across all types of fabrics.
2. Morphy Richards 300253 Breeze
The Morphy Richards 300253 Breeze has a ceramic soleplate making it easy to use as it glides smoothly on fabrics. It also heats up quickly and has a large water tank that enables you to iron longer without refilling all the time with water.
3. Philips GC4914/20 Perfect Care Azure
This type of steam iron does not need pre-setting of temperature and steam control for fabrics. It has great steam making crease removal very fast. It also has a T-Iconic soleplate making gliding on fabrics easy.
Steam Iron Reviews 2013
1. Tefal FV9640 Ultimate Anti-calc
The Tefal FV9640 has a ceramic soleplate for smooth gliding on fabrics. The anti-calc feature makes it easy to maintain and a longer steam performance.
2. Rowenta DW5110 Focus
This iron has a scratch resistant stainless steel soleplate that has a precision tip for ease of gliding to reach places carefully in clothes. The iron has a self-cleaning system and a comfortable handle for ease of maneuvering when ironing.
3. AEG DBS2300-U Perfect Steam Iron
This steam generator iron heats quickly because of it's Thermo block technology and has a stainless steel soleplate.
Steam Iron Reviews 2012
1. Russell Hobbs 19222 Pro
This steam iron heats up quickly and has a ceramic soleplate and a large tank that does not need refilling of water all the time.
2. Bosch TDA2650GB Quickfill
It has a ceramic soleplate and is famous for its drip stop leak protection. The iron also has a comfortable grip handle for ease of ironing.
3. Philips GC2965 PowerLife
This iron has a SteamGlide soleplate that enables the iron to glide into tight spaces and in between buttons. It also has a vertical steam for ease of crease removal.
The mentioned reviews are just some of the top steam irons reviews in the past years and have been used to guide consumers on which are best for their lifestyle and taste.