Proper grooming is an essential part of taking care of oneself. It's vital to take proper care of yourself and your clothes to make sure that you appear presentable. Ironing is an important step of this process. Ironed clothes look more need and clean. With that said, the Steam Fast SF-680 is one of the easiest irons to use, that you could buy.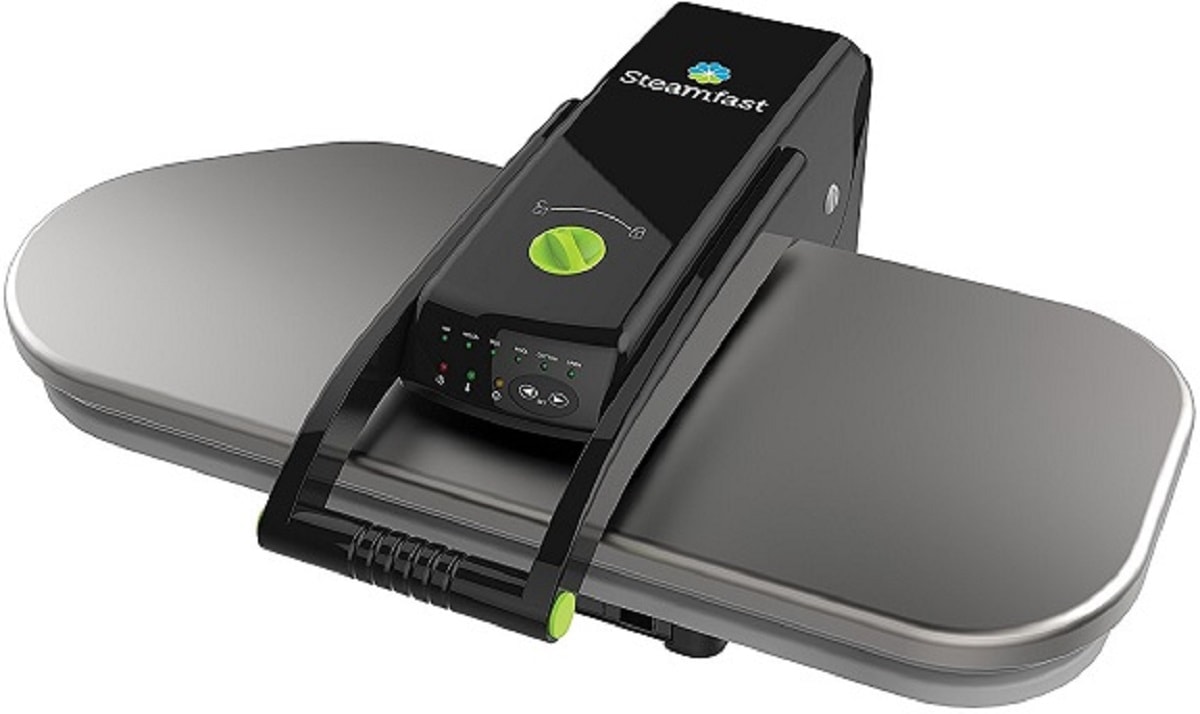 Though ironing clothes is very important, many people neglect to do it or get someone else to do it on their behalf. This is because ironing can be a monotonous chore. With this iron, Steamfast has made a machine which makes ironing an effortless activity. This makes this iron ideal for people who want their iron to do most of the work for them. Our Steamfast SF-680 review should help you to understand what makes this iron better than others.
Features of Steamfast SF-680
Large pressing area
Digital control panel
Non-stick pressing plate
Automatic shut-off
Steam burst mode

Large pressing area
With a conventional iron, you're limited to a small surface that needs to be moved across a clothing item to iron every part of it. Having to move the iron over clothes is what makes the process of ironing time-consuming. With this model, you get a much larger area to work with that can heat up and iron larger areas of cloth. The end result is that you have to adjust the clothing item you're ironing far fewer times to iron it perfectly. The larger pressing area also makes it easier to press bed sheets and upholstery.
Digital control panel
Often, it can be hard to set the temperature correctly or select the right mode you want the iron to work in. Most irons, such as the Rowenta IS6200 or the Laurastar Lift+ have fiddly analog controls which can be hard to see and select settings on precisely. This isn't an issue on this iron since it has precise digital controls which are easy to change settings with. The digital controls are also safer since you can see which exact mode the iron is operating in.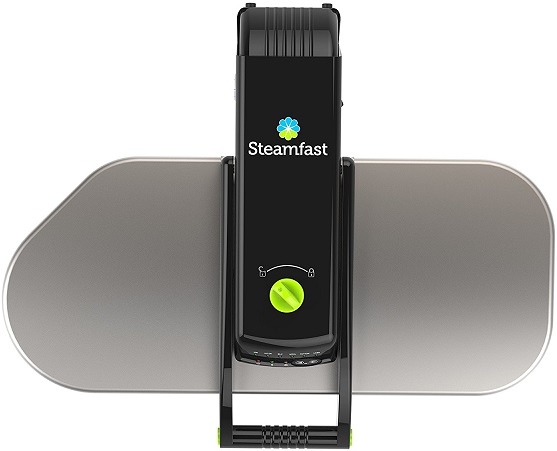 Non-stick pressing plate
Having a large surface for ironing and pressing clothes wouldn't be useful if it were a hassle to use in practice. Clothes do occasionally get caught onto the steel plates of common irons. This is despite the plate being highly polished and smooth. The SF-680 circumvents this problem by having a plate coated in Teflon. Teflon is one of the slipperiest substances and its inclusion can assure you that nothing will get stuck to the plate when you're ironing.
Automatic shut-off
An unattended iron that's left in a switched on state can be a hazard to health and safety of the people that may unknowingly stumble across it. Someone may inadvertently touch the iron while it's operating and get burnt. In another scenario, an iron that's left on can burn the clothing that's under it. Unfortunately, it's always possible that someone could leave an iron on by mistake. This iron, though, doesn't suffer from this drawback since it has a safety feature due to which the iron will automatically shut off when it's left unattended for a duration of time. The feature works much in the same way that it does on the Rowenta DG8430. Switching off the iron when it's not in use also saves electricity.
Steam burst mode
Steam burst is a feature which many of Steamfast's other irons like the Steamfast SF-407 also have. It's not hard to understand why. This feature makes it easier and more efficient to iron natural fibers like cotton. Slightly damp clothes can be ironed much better than dry clothes. Hence, the inclusion of the steam burst mode in the Steamfast SF-680 is a great addition which improves the ironing quality.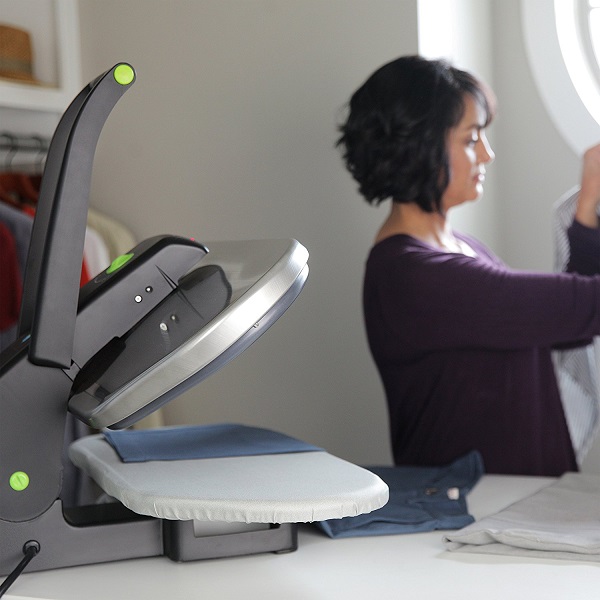 Looking to Buy Steamfast SF-680 Steam Iron?
Pros
Easy to use
Removes wrinkles very well
Simple digital controls
Reasonable price for the features you get
Pressing plate gets very hot which means the appliance irons well
Makes ironing clothes a lot faster
Cons
Pressing area too small for commercial use
Takes longer than a standard irons to heat up
The price is too high for people looking for an iron on a budget
Slow steam burst
Conclusion
This iron from Steamfast is a great appliance that makes ironing easy and accessible. It's ease of use and efficient working make it the best clothing steamer. If you're looking for something more portable, though, you should see the Steamfast SF-435. It's one of the best handheld garment steamers.