Having a good iron at home is always important because you will be able to get rid of wrinkles on your clothes in a convenient manner. If you get a modern iron that has a top-notch feature you will always be able to iron your clothes quickly and in a more enjoyable manner. But when shopping for the most suitable iron you will struggle to make a decision because of the many options available. Some of the top options that you will get include; Black+Decker D2030, Black+Decker IR40V, Rowenta DW8080, Rowenta DW5080, CHI 13101, Sunbeam Steam master GCSBSP-201-FFP, Utopia UH0158, Steamfast SF-717, Maytag M400, and Shark GI-305.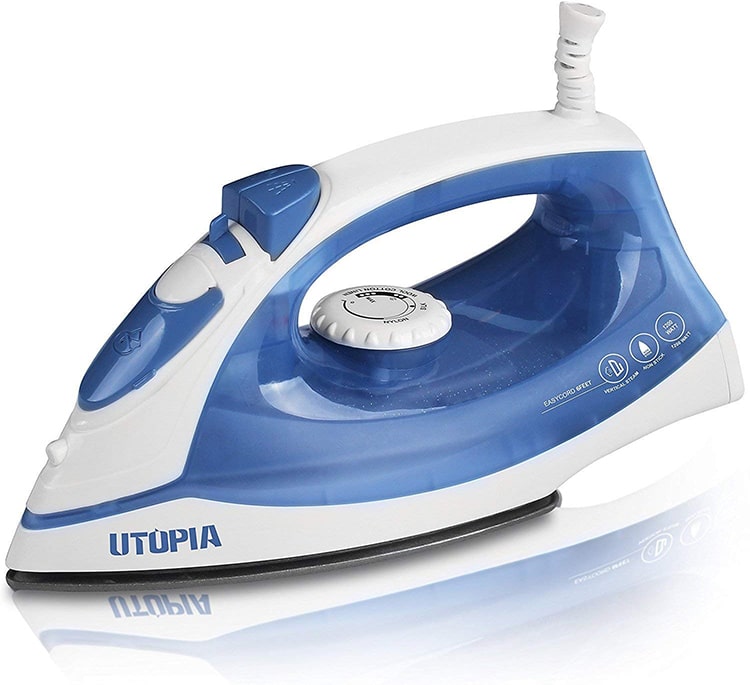 With the market having so many options you will need to be keen while making a decision. Today we shall share Utopia Home Steam Iron review to let you know about its features and why it is one of the top irons in the market today.
We start by letting you know about the features of this modern steamer.
Utopia Home UH0158 Features
Different ironing options
Controllable steam
Can iron vertically
Large water tank
Non-stick soleplate
A 360-degree swivel cord
Light indicator
High pressing power
A compact design and ideal size
Ease in use

Different ironing options
While using Utopia UH0158 you get the freedom to choose between steam ironing and dry ironing. This is very helpful because the different modes are ideal for ironing different types of fabrics.
Controllable steam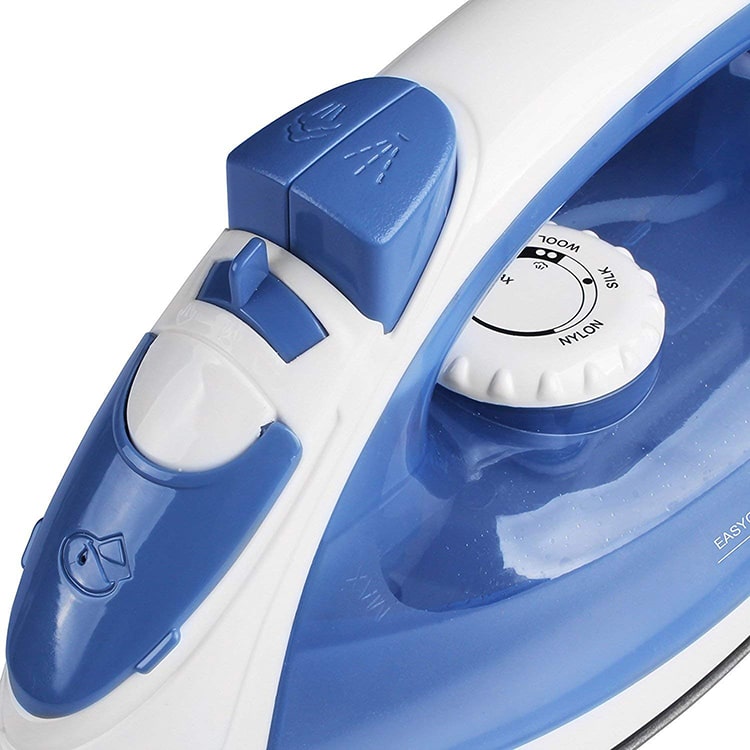 When using the steam mode on this iron you get the freedom to control the steam the way you want. You can either use the Shot of steam button to produce normal steam or the Dual Spray Mist which produces double the steam. This mainly depends on the fabric you are ironing and the magnitude of the wrinkles.
Can iron vertically
This modern iron can even produce vertical shots of steam to allow vertical ironing. This allows you to iron hanging fabrics, drapery and upholstery among other such things. It also eliminates the need to set an ironing board when you are in a hurry.
Large water tank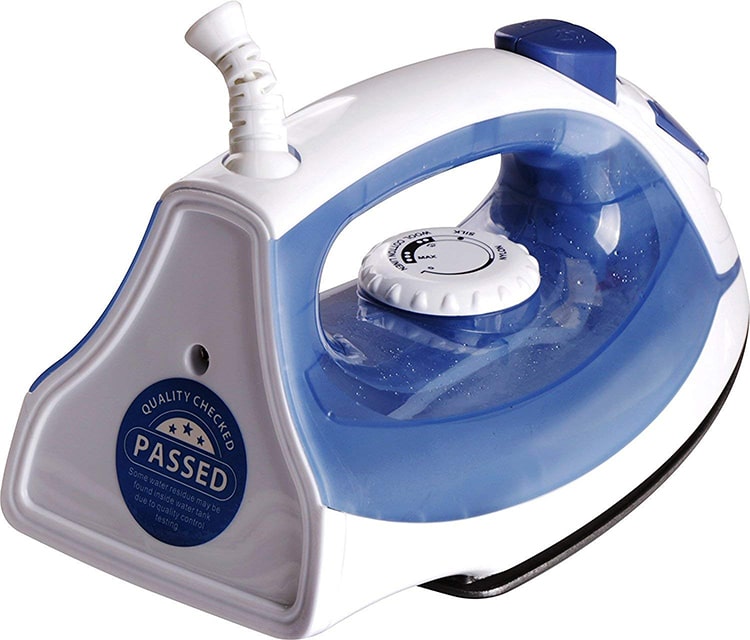 The Utopia Home Steam Iron comes with a large 200 ml water tank. This is helpful because you can iron for long hours without needing to refill the tank. Despite the tank being big it does not distort the shape of the iron where it still looks stylish.
Non-stick soleplate
This soleplate plays an integral role in making ironing smooth regardless of the fabric being ironed. This is because it runs smoothly without sticking on the fabrics no matter the temperature. The non-stick feature also ensures that dirt does not stick on the soleplate.
A 360-degree swivel cord
This particular cord makes it more convenient to use this iron. The cord provides the freedom to be in any angle while using the iron. It is two meters long and this further adds to the convenience of using the iron.
Light indicator
On Utopia UH0158 there is a visible light indicator which shows when the iron is off and when is on. This is helpful especially when the iron is sitting idle since it reminds you that you have not switched it off.
High pressing power
This modern steam iron comes with 1200 watts of pressing power. The importance of this is that the iron gets enough power to remove even the stubborn wrinkles.
A compact design and ideal size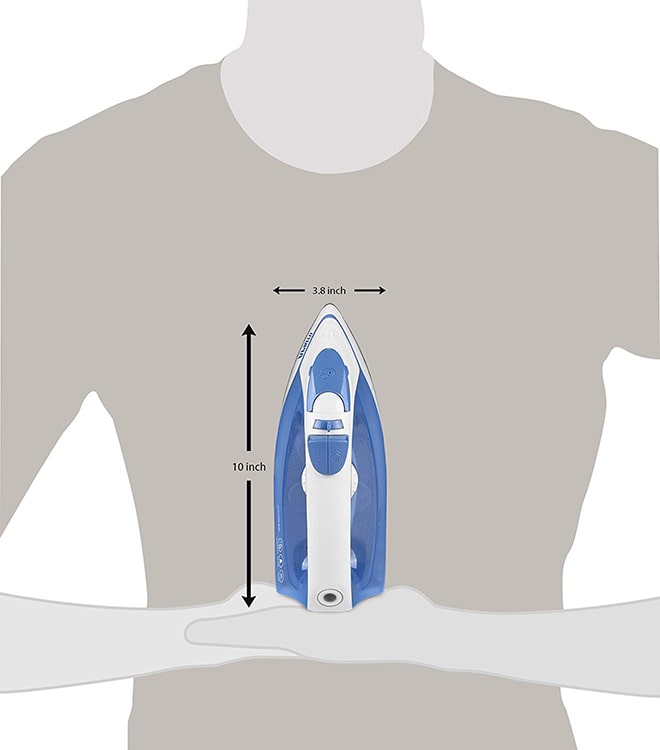 The fact that this iron is lightweight and has a compact design makes it ideal to be used even for long hours. Its total weight is 1.65 pounds and the dimensions are 10.4 inches by 5.5 inches by 4.1 inches.
Ease in use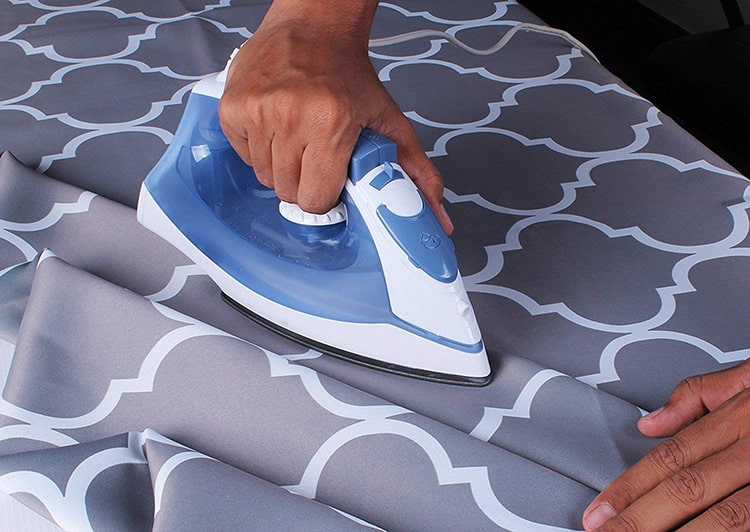 This particular iron can be used by almost anyone because everything is straightforward. This includes the proficient pointed tip which allows it to remove wrinkles even around buttons.
Besides knowing all the outlined superior feature of this steam iron it is also paramount to know about its pros and cons. This will help you be able to make an informed decision while choosing this iron.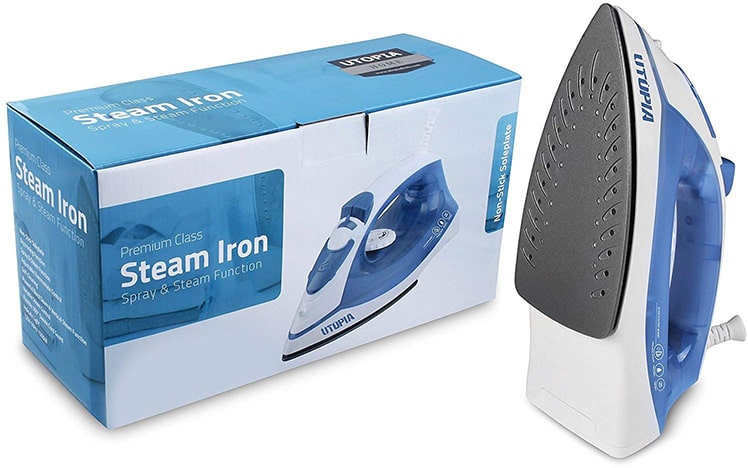 Pros
Lightweight to be used comfortably
There are different steam options
The swivel cord allows convenient use
A pressing power of 1200 watts
A modern and elegant design
Light indicator to show when it is off or on
Has the ability to iron even vertically
Cons
If broken it is not easy to repair
The swivel cord is relatively short
Conclusion
From this Utopia UH0158 review, it is evident that this is the iron that is ideal for you. Its superior features including having steam option mean that you can use it conveniently. The outlined features on this Utopia UH0158 review should enlighten you to know that Utopia Home Steam Iron is the only option for you.