Rowenta is a well-known steam iron brand. However, once you have decided that you need to buy a steam iron made from this brand, the options are numerous like Rowenta DG8430, Rowenta DW8183, Rowenta IS6300. Thus, buying a steam iron from this brand can be a daunting task. In order to help you avoid any kind of confusion, we will today go into the details of the Best Rowenta Iron in this Rowenta DW2171 Review. We will not only look into the features of this iron but also help you understand how it is superior when compared to Rowenta DW5197, Rowenta DW9280, and other such irons.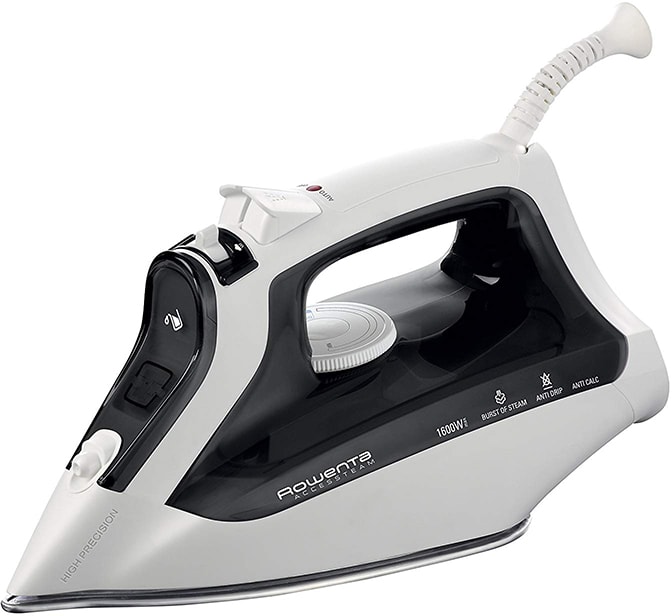 Rowenta DW2171 AccessSteam Review
The 1st thing which you will notice when you're using the steam iron is the unique design. The elegant design ensures that it looks like a modern iron rather than ages older. That is why; it scores highly over the other steam irons by the same brand. Additionally, it has a lot of different features as well which we will discuss below.
Rowenta DW2171 Features / Specification
1600 W power rating
300 hole design
Auto steam thermostat
Stainless steel soleplate
Anti-Calc design
Vertical steam possible
Auto shutdown safety feature
Anti-drip design

1600 power rating
With 1600 W of power, you can be sure that the steam will be generated quite quickly. As a result, once you turn on the iron, you will not have to wait for a longer period of time for a steam generation. This is one of the main advantages of this particular steam iron.
300 hole design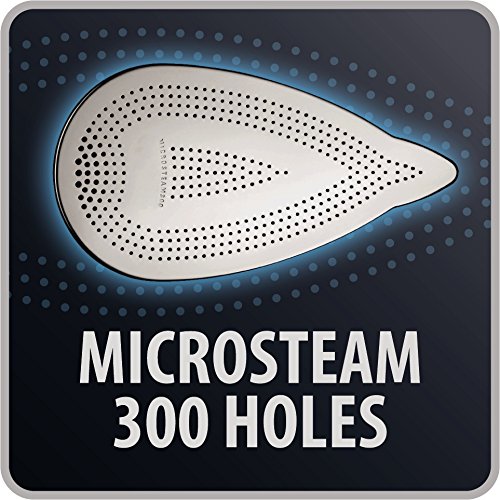 With 300 different micro holes for steam, you can be certain that steam will be released quite easily. Additionally, the steam will be released over a larger area which will assist you in covering a large area of fabric in a shorter period of time. Thus, you can save time when you're using this steam iron.
Auto steam thermostat
You can easily ensure that the amount of steam generated is controlled with the help of auto steam thermostat. You can select the steam setting as per the fabric which you are ironing. As a result, it will become easier for you to optimally utilize the steam which is produced by the iron.
Stainless steel soleplate
The main advantage of stainless steel soleplate is that it is highly durable. As a result, even when you're using it for hours each and every day, the wear and tear will be pretty minimal.
Anti-Calc design
The anti-Calc design does not allow any kind of deposition. As a result, it is self-cleaning in nature. This helps you avoid any kind of additional time spent in cleaning the iron or unblocking the holes of the iron. Thus, the steam efficiency which you will be able to get will be on the higher side as well.
Vertical steam possible
If you're thinking about steaming the garments particularly like coats and blazers, then also this iron is the perfect option for you. It will help you in generating the vertical steam quite easily. This is where it scores over other irons from the same brand as 
Rowenta DW8080
,
Rowenta DW2070
.
Auto shutdown safety feature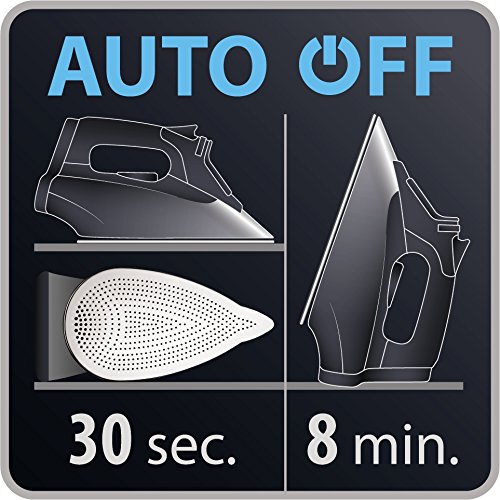 When the iron is not in use for 30 minutes, it will shut down automatically. As a result, you can be sure that electricity will not be wasted. Moreover, if the sole plate is touched accidentally, it will not lead to burning as the sole plate will also cool down due to the auto shut off feature of the iron. This ensures that there is proper safety feature incorporated as well.
Anti-drip design
Due to the anti-drip design, you can be sure that the leakage of water will not be a problem as well. You will be able to get crisp clothing once you use this iron.
As you can see, it incorporates many of the features which the other steam irons do not have. That is why; it is much more superior as compared to the other steam irons like Rowenta DW5080, Rowenta DG5030, Rowenta DR8080 and Rowenta DA1560.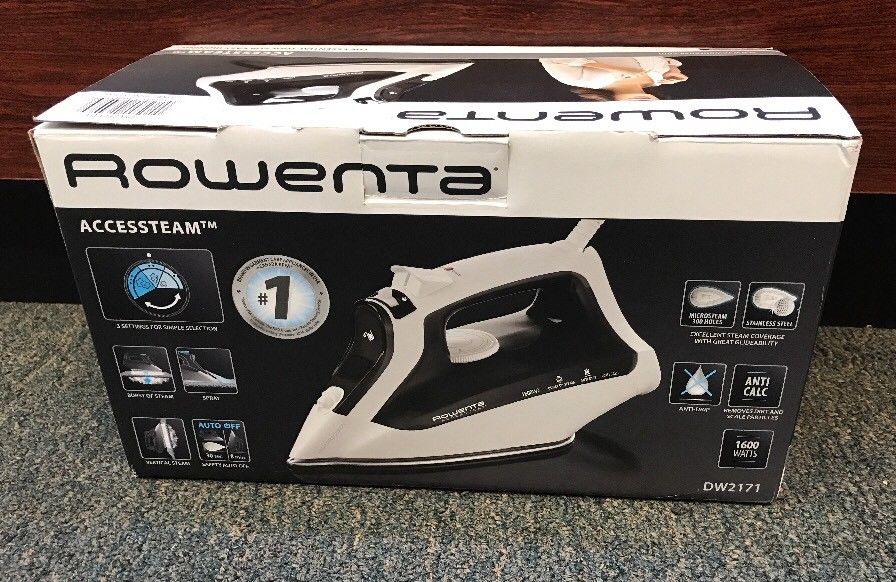 Read Pros and Cons Before Buying the Rowenta DW2171
The Pros
Prevents water leakage due to the anti-drip design.
It consists of 300 holes.
Has an auto shutdown safety feature.
It is one of the best Garment steamers for vertical ironing.
5. It consists of stainless steel soleplate.
Has an auto steam thermostat.
1600 Watt of power which ensures that steam is generated quickly.
It has a self-cleaning anti-Calc design
The Cons
The dial is a bit tough to move.
The company should work on making it more lightweight.
So, is it Good to Buy?